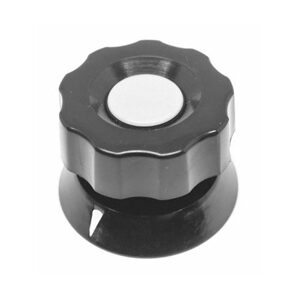 The knobs are made of plastic and metal and can be used for all rotary potentiometers from our product range. In addition to the existing variants, other knobs are also available on request.
A complete solution is our "Profi-Adapter", which has a knob and an integrated scale.
This component is used with the multiturn potentiometers and is available in metric and inch versions.
Description: For Ø 6,0 mm & 6,35 mm (Profi-Adapter)
Diameter: Ø 24,5 / Ø 28,0 / Ø 31,5 and Ø 42 mm & 63 mm
(Profi-Adapter)
Material: Plastic or aluminium
Versions: Anodised, painted, coated
Are you looking for individual solutions?
Do you have any questions?
Would you like to send us an enquiry?