Front Panel-Potentiometer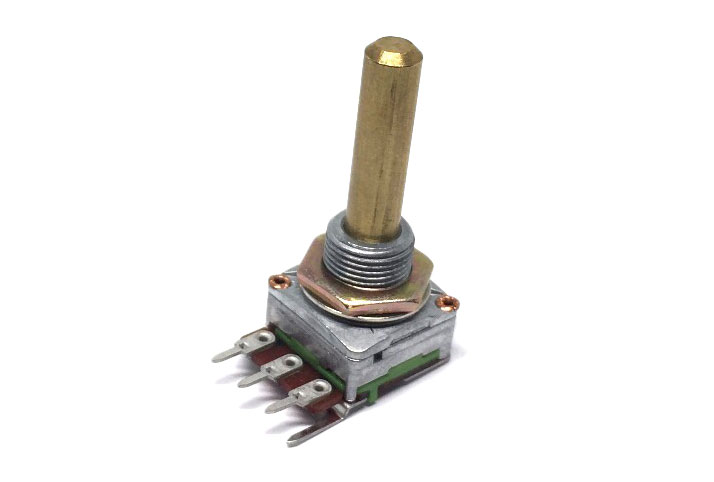 The serie KS15 is equipped with a carbon layer resistance element. Thus this serie offer a cost-effective solution. It can be supplied with two different shaft diameters (Ø4 or 6 mm) and central fixings (M7x0,75 or M10x0,75) as well as optionally with a classic linear or positive-logarithmic signal. Furthermore options with switch and centre locking as well as tandem versions are possible.
Housing: Metal
Bearing type: Sliding bearing
Slider tapping: Single tap
Connection types: Solder connection, print connection
Mounting type: Central fixing
Encapsulated version possible by special housing
Customer specific connector
Middle-position locking, 11 or 41 locking points available
Are you looking for individual solutions?
Do you have any questions?
Would you like to send us an enquiry?