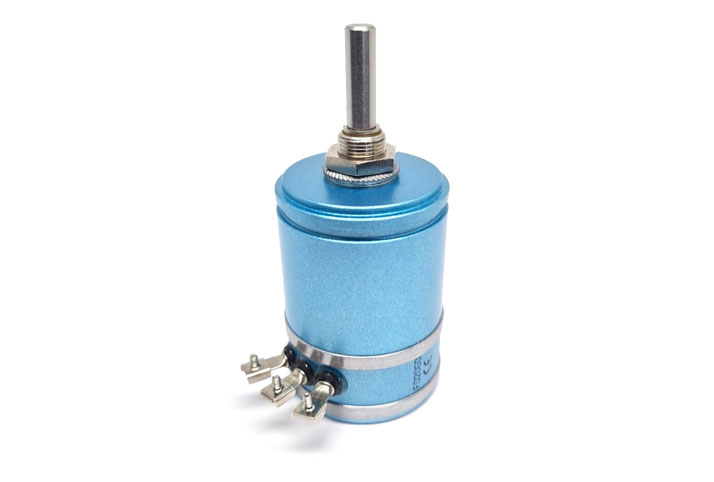 The product type DMG24M has an aluminium housing and is supplied in a metric version as standard. Furthermore, the resistance wire can alternatively be furnished with a hybrid element which provides a longer life. The precision multiturn potentiometer is used as an actual value transmitter by installing a sensor attachment with the output signal 0/4…20mA or 0…10VDC. All types are available with 3, 5 or 10 turns. The serie DMG24M is characterised as high-resolution transmitter. Optionally, the most varied reduction ratios can be realised in combination with a gear potentiometer.
Housing: Aluminium
Shaft: Stainless steel
Bearing type: Maintenance-free sliding bearing
Slider tapping: Single tapping
Protection class: Up to max. IP65
Solder connection, litz wires, cable connection, blade terminal, customer specific connector
Mounting type: Central fixing
Shaft and central fixing also available in inch version
Output signal left-turning increasing
Are you looking for individual solutions?
Do you have any questions?
Would you like to send us an enquiry?