Conductive Plastic-Potentiometer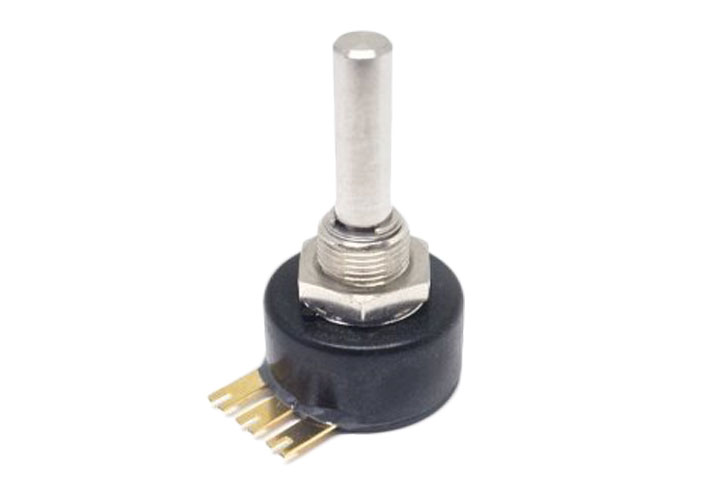 The conductive plastic potentiometers of this product line are suitable for the application in all industrial branches. The glass fibre reinforced plastic housing offers high strength and thermal resistance. It can be further encapsulated and then achieves protection class up to max. IP67. The shaft is additionally beared on the bottom to resist the axial loading. The potentiometer can be delivered in two connection types: side or bottom contacts. The LPT18 series can be extended to a switch-potentiometer by a special housing.
Housing: Glass fibre reinforced plastic
Shaft: Stainless steel
Bearing types: Maintenance-free sliding bearing
Housing protection class: Up to max. IP67
Connection types: Plug connection, solder connection, print connection, litz wires, plug-in connector, customer specific connector
Mounting type: Central fixing
Shaft torque up to 12 Ncm possible
Various mechanical shaft versions available
Are you looking for individual solutions?
Do you have any questions?
Would you like to send us an enquiry?