Conductive Plastic-Potentiometer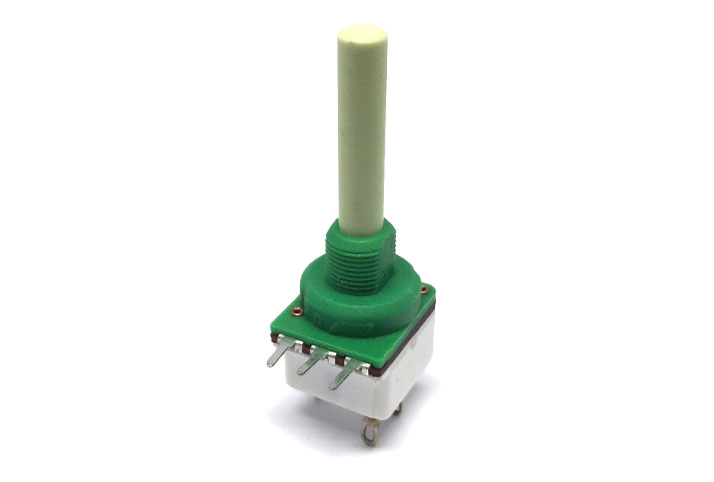 The conductive plastic precision potentiometer of this product line is a cost-effective component. It is standard equipped with a 2-pole switch. There are two variants: 4A/250 VAC or 10A/12 VDA. The switch gives an electrical impulse by rotating the shaft. The shaft is available in two versions (Ø 4 & 6 mm).
Housing: GRP-Polyester
Shaft: Plastic
Bearing type: Sliding bearing
Connection types: Solder connection, litz wires, print connection
Mounting type: Central fixing
Special housing available, thereby further connection options deliverable
Resistance tolerance

± 10% possible

Logarithmic characteristic available
Are you looking for individual solutions?
Do you have any questions?
Would you like to send us an enquiry?