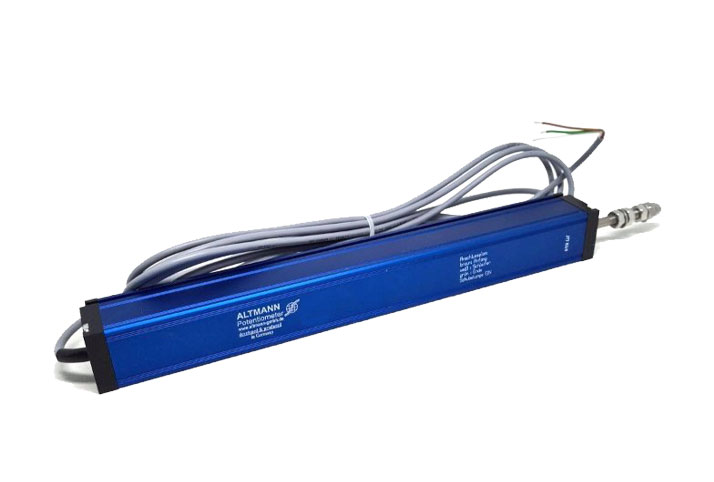 The precision linear potentiometer type DL30 reliably measure linear paths for industrial application. Precision wire is chosen as resistor element. Standard paths are available up to 500mm. The anodized aluminium housing is very robust and offers protection against outside influences. The standard version is available up to protection class max. IP65. Sliding bearing ensures smooth running. Optionally the potentiometer can be equipped with calliper spring or integrated return spring. The absolute output signal can be displayed by an integrated measuring transducer as 0…10VDC or 0/4…20mA signal.
Housing: Aluminium
Push rod: Stainless steel
Bearing type: Maintenance-free sliding bearing
Slider tapping: Single tapping, stainless steel
Protection class: Up to max. IP65
Connection type: Cable connection
Mounting types: Clamping claws, flange mounting
Link head
Adapter plate
Customer specific measuring paths as well as special lengths
on request
Measuring transducer 0…10VDC or 0/4…20mA available
Are you looking for individual solutions?
Do you have any questions?
Would you like to send us an enquiry?